Driving While Intoxicated (DWI) or Driving Under the Influence (DUI), and other Municipal Court Offenses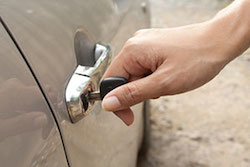 New Jersey Driving While Intoxicated Attorney Representing Defendants Charged with Driving While Intoxicated, Driving Under the Influence, Other Vehicle and Traffic Offenses, and Other Municipal Court Violations, in all New Jersey Municipal Courts
Driving while intoxicated or driving under the influence of alcohol or drugs are among the most serious vehicle and traffic offenses heard in New Jersey's municipal courts. Aside from the court-imposed fines and penalties, convictions for these offenses will have serious ramifications for anyone's driving record. It will also affect automobile insurance rates and result in surcharges.
New Jersey has recently amended its DWI/DUI laws. Many people have questions about what the new law says and how it will affect those charged with this offense. Here are some of the more common questions and answers that we have already received from our clients:
Will the new laws affect all DWI/DUI defendants in the same way? No; the sweeping reforms, which the Governor signed into law in August, 2019, and which are supposed to take effect on December 1, 2019, will have the greatest impact on first-time offenders.
Is a first-time offender still facing the same long period of license suspension? No. The legislature and Governor finally recognized that the previously imposed long period of license suspension was causing significant hardship for first-time offenders, which represent the vast majority of defendants facing these charges. Under the new law, the suspension periods have not been eliminated, but have been shortened significantly. Further, and regardless of the suspension, offenders must still comply with other requirements discussed below.
How long are the license suspension periods, and how are they determined? The length of the suspension will be based upon the driver's blood-alcohol concentration (BAC) at the time of the offense. If the BAC is 0.08% to 0.10%, the suspension will be for 30 days. If the BAC is 0.10% to 0.15%, the suspension will be for 45 days. If the BAC is at or greater than 0.15%, the suspension will be for 90 days.
What other penalties do first-time offenders face under the new law? Defendants must, at their own expense, install an ignition interlock device on their vehicle for a set period of time. If the BAC is between 0.08% and 0.10%, the defendant will be required to install an ignition interlock device for between three and six months. If the BAC is between 0.10% and 0.15%, the defendant will be required to install an ignition interlock device for between six months and one year. If the BAC is 0.15% or greater, the defendant will be required to install an ignition interlock device for between one year and eighteen months.
Are there other penalties aside from a license suspension and the requirement to install an ignition interlock device? Yes. The other penalties include monetary fines, between 12 and 48 hours at an Intoxicated Driver Resource Center and, in some cases, jail time.
What about second and subsequent offenders? The new law does not change the suspension periods for a second or subsequent offense. Further, anyone convicted of a second or subsequent offense must install an ignition interlock device in each motor vehicle that they own or principally operate, or both, during the suspension period and for one to three years after the suspension period.
The foregoing is a very brief summary of some of the more significant features of New Jersey's new DWI/DUI law. How the law applies to any individual case can be determined only after a consultation with an experienced DWI attorney in New Jersey.
Further, some things have not changed at all. Defending a DWI still requires a high level of skill and considerable experience. Aside from understanding the law, the defense attorney must know what to look for when reviewing the discovery provided by the State, which is substantial for a municipal court matter. The attorney should have a thorough understanding of the proper procedures for administering field sobriety tests, as well as the technical aspects of the breathalyzer test. The latter requires knowledge of current law, as well as knowledge of the proper functioning of the machine used and familiarity with the underlying scientific principles and concepts. Given the high-stakes nature of even a first-offense DWI coupled with the scope of the knowledge required to mount a meaningful defense, a defendant should be represented only by a driving while intoxicated lawyer in New Jersey who is well-seasoned in this area.
Other Motor Vehicle Offenses
DWI is just one kind of vehicle and traffic offense heard in the New Jersey municipal courts. Other motor vehicle offenses include:
Expired registration;
Driving without insurance;
Driving while using a cell phone;
Driving with drugs or alcohol in the vehicle;
Speeding;
Failure to obey traffic signals;
Unsafe lane change;
Careless driving;
Failure to yield; and
Balding tires or other faulty vehicle equipment.
The resolution of any case carrying one or more of these offenses will impact upon the dollar amount of any fines paid, the defendant's driving abstract, and the future cost of the defendant's automobile insurance. Thus, what appears to be a relatively low-level municipal court offense can actually have far reaching implications. As with DWIs, these matters should also be handled by an experienced New Jersey traffic offense attorney.
We are traffic offense lawyers and driving while intoxicated attorneys who defend clients charged with driving while intoxicated/driving under the influence, and other motor vehicle offenses in municipal courts throughout New Jersey. If you or a member of your family has been charged with such an offense, contact us online or call toll free at 800-361-6554 to discuss your case and learn about your options.