Bergen County, New Jersey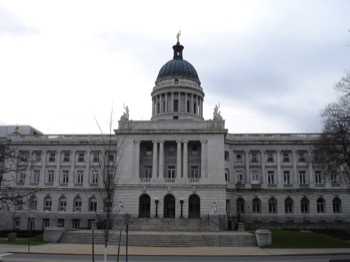 Located in northeastern New Jersey, Bergen County is the most populous county in the State. The Bergen County Superior Court, Bergen County Prosecutor's Office, and Bergen County Jail, are all located in Hackensack, which is also the County Seat. Adjacent counties include Passaic County, Essex County and Hudson County.
Major roads running through the County include the New Jersey Turnpike; Garden State Parkway; Interstates 80 and 287; U.S. Highways 1 and 9, 9W, 46, and 202; and State Highways 3, 4, 17, 120, and 208. The George Washington Bridge connects the County with New York City. The County has easy access to the Lincoln and Holland Tunnels. New Jersey Transit also runs three lines through the County.
Bergen County is one of the wealthiest counties in the United States, and one of the most ethnically diverse counties in New Jersey. The healthcare industry is a major Bergen County employer.
The following cities, townships and boroughs, each with a Municipal Court, are located in Bergen County:
Bergenfield
Bogota
Cliffside Park
Dumont
Edgewater
Elmwood Park
Englewood
Fair Lawn
Fairview
Fort Lee
Franklin Lakes
Garfield
Glen Rock
Hackensack
Hasbrouck Heights
Hillside
Little Ferry
Lodi
Teaneck
Tenafly
Wallington
Westwood
Wyckoff
This list is not complete, as the County contains many other townships, boroughs and villages.
The Bergen County Prosecutor's Office has the following specialized squads and sections:
Homicide – Investigates and prosecutes all murders and suspicious deaths that occur in the County. Also investigates matters involving persons missing under suspicious circumstances.
Arson – Investigates and prosecutes arson and related crimes.
Fatal Accident Investigation Squad – Investigates fatal car accidents, as well as accidents resulting in serious bodily injury, to determine whether the conduct that caused the accident rises to the level of criminal recklessness.
Juvenile Section – Investigates offenses committed by juveniles, and prosecutes juvenile delinquency petitions in the Bergen County Family Court.
Special Investigations Squad – Handles matters involving allegations of illegal gambling, loansharking, prostitution and related activities, extortion, organized crime, murder for hire, robbery, carjacking, home invasion burglary, kidnapping and certain weapons offenses.
Domestic Violence Unit – Investigates and prosecutes criminal offenses arising from incidents of domestic violence in the County.
Sex Crimes and Child Abuse/Megan's Law Unit – Investigates and prosecutes matters involving allegations of sexual offenses and abuse of children. The Unit also registers and supervises sex offenders residing in Bergen County.
White Collar Crime Unit – Investigates and prosecutes substantial fraud and theft offenses (e.g., those involving sums exceeding $75,000.00), in the County. The Unit focuses on matters involving credit card fraud, stock fraud, insurance fraud, elder fraud, home improvement fraud, embezzlement, theft by deception, and forgery. The Unit also investigates violations of licensing statutes by licensed professionals.
Animal Cruelty Task Force – Investigates and prosecutes cases arising from allegations of animal cruelty and neglect.
Gang Unit – Focuses on gang-related offenses, gang activity and gang membership in Bergen County.
Narcotics Task Force – Investigates and prosecutes the use, sale and/or distribution of illegal drugs and related activities in the County.
The Prosecutor's Office also has a Computer Crimes Unit and a Counter-Terrorism Unit.
Have you been charged with an indictable/felony offense in the Superior Court in Bergen County? Do you have a matter involving a non-indictable offense or traffic matter in a Municipal Court in Bergen County? If so, contact us to learn about your options and start planning your defense.