Computer Addictions and Criminal Charges
New Jersey and New York City Attorney Representing Defendants with Charges Related to Internet Pornography and Other Internet Sex Crimes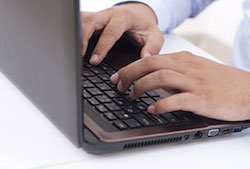 Internet Pornography and Criminal Charges
Most people typically associate addictions with substances such as drugs or alcohol, or activities such as gambling. However, other things that individuals regularly engage with can result in addictive behavior.
In recent years, there has been a sharp rise in criminal prosecutions in cases involving viewing, downloading and exchanging child pornography over the Internet. Many "CP" defendants do not even realize it, but they actually suffer from an addiction to Internet pornography that has led them to the criminal justice system. This kind of addiction, which is receiving increasing attention from mental health professionals, has become known as Computer Addiction, Internet Addictive Disorder, or Cyberaddiction.
Congress and most, if not all, State legislatures have passed laws on these issues. The laws passed on the federal level indicate plainly that Congress takes child Internet pornography offenses very seriously. The penalties contemplated by these statutes are very harsh.
Federal and State prosecutors also take Internet pornography cases very seriously, and prosecute them aggressively. In the Federal system, the use of a computer to view and exchange child pornography, or possessing images of children under a certain age and/or engaged in certain activities, as well as the number of images a defendant has on their computer, are all factors that will increase a sentence. A large number of images can result in charges for both possession and distribution of child pornography, and a single video is generally counted as multiple individual images. Finally, defendants in these cases can be required to register as sex offenders in their State of residence.
Most child pornography defendants have no prior criminal record. Their CP case represents their first encounter with the criminal justice system. Because of their lack of experience with criminal prosecutions, they are typically disoriented and distraught. They require additional guidance so that they can make intelligent and informed decisions concerning the handling of their case.
Many people believe that they can prevent a criminal prosecution by erasing their computer. This is not true. Erasing a hard drive or deleting the browsing history will not stop a criminal prosecution. Law enforcement has resources that can recover evidence from supposedly erased hard drives. Opening links in e-mails received from unknown senders is a very bad idea. Such links frequently lead the viewer to illegal pornographic websites and images, creating a cybertrail that infects the viewer's computer with evidence of criminal activity. Sending pornographic images to others exposes someone with child pornography to charges of distribution, even if money was not exchanged.
Finally, an alarming number of defendants in these cases are well-educated, highly-trained professionals who are caught viewing pornography on their office computer systems. These defendants not only risk criminal conviction but ruining their reputations and careers.
Internet pornography defendants frequently wonder how they got caught. Oftentimes, their Internet Service Provider will detect traffic on their account consistent with the receipt and/or exchange of pornographic images and report it to law enforcement authorities. In such cases, it is not unusual for the Internet Service Provider to provide the prosecuting authority with complete information concerning the defendant's account. Do not assume your information is private - your subscription agreement may allow for this.
Other Internet Sex Crimes
Internet sex crimes encompass more than pornography offenses. Charges of child luring arising from Internet usage are also common. A typical scenario involves having an online encounter in a chat room with someone believed to be a minor. In reality, this person is a police officer who has been trained to elicit statements that can be used to establish guilt later. The user is then manipulated into coming to a meeting, at which time they are arrested. The chatroom operator subsequently gives copies of the entire conversation to law enforcement. This material is then used in a criminal prosecution. These cases can also result in jail time and sex offender registration.
We represent many defendants in Federal and State court facing child pornography charges resulting from Internet addictions, or other sex offenses arising from Internet usage. If you or someone you know has such been charged with such an offense, contact us online or call toll free at 800-361-6554 immediately for a consultation.