Criminal Appeals
Criminal Appellate Attorney in New Jersey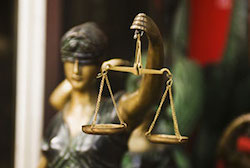 We are New Jersey appellate attorneys who represent defendants in appeals of federal and state convictions to the Appellate Division of the New Jersey Superior Court, and the United States Court of Appeals for the Third Circuit. We have also been admitted provisionally in other jurisdictions to represent criminal defendants on appeal. We have the skill and experience necessary to craft effective legal arguments in support of an appeal from any criminal conviction.
We are committed to obtaining favorable results for our clients in criminal trials. We are equally committed to providing aggressive and effective representation in criminal appeals and other post-conviction matters.
If you were convicted of a state or federal crime, you may have the right to seek appellate review of the trial court's handling of your case. On appeal, a panel of appellate judges will analyze the issues your appellate attorney brings to its attention to determine if the trial court's actions were fully consistent with all applicable laws and procedures.
Your appellate attorney will seek to overturn any conviction that was tainted by the violation of a constitutional provision, statute, court rule, or applicable case law. Your case may then be returned to the trial court for further action that may result in, among other things, a reduction of any sentence previously imposed or a dismissal of the criminal charges.
A Trial Attorney and an Appellate Attorney
Trial attorneys and appellate attorneys perform very different roles. We have substantial experience in both areas. As seasoned trial attorneys, we are fully familiar with the procedural rules that impact upon the representation of criminal defendants in our trial courts. This experience enhances our ability to spot errors that can result in unjust convictions. As appellate counsel, we know how to research and carefully craft persuasive appellate arguments and present them effectively to appellate courts.
Further, the manner in which any appeal must be managed will vary greatly depending upon the court hearing the case. The state and federal systems each have their own appellate courts. These courts, in turn, each have different rules, procedures and timeframes governing the matters they hear. A good appellate attorney will be sensitive the manner in which different local practices will impact upon their client's appeal.
We have represented clients in a wide variety of criminal appeals including, federal appeals, state appeals, municipal appeals, inmate disciplinary appeals, and appeals from decisions to deny parole. We are sensitive to the concerns of those seeking to appeal adverse rulings, and always try to educate our appellate clients with information that responds to their unique concerns:
Be Sensitive to The Time Period for Commencing an Appeal
As a threshold matter, there is a limited time to file an appeal. As a general rule, this time period commences when the defendant is sentenced. In the New Jersey state court system, a defendant has 45 days from the day of their sentence to file for an appeal. Under certain circumstances, they can receive a 30-day extension of this time period. Generally speaking, a notice of appeal in a federal criminal case must be filed within 14 days of the entry of the judgment being appealed. The length of the time period for filing an appeal varies from jurisdiction to jurisdiction, and the defendant's appellate rights may be lost once it expires. All defendants need to act quickly to commence their appeal within this time period by contacting a New Jersey criminal appellate lawyer as quickly as possible.
If you have been unjustly convicted or received an unduly harsh sentence in a state or federal trial court in New Jersey, contact us online or toll free at 800-361-6554 to discuss your appeal.