Criminal Defendants With Special Needs
New Jersey Criminal Defense Attorney Representing Defendants with Substance Abuse or Mental Health Issues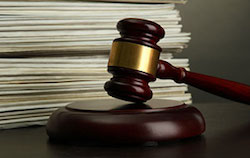 People incur criminal charges for many different reasons. Statistics show that many State and Federal criminal defendants and prison inmates have drug or alcohol problems, or other mental health issues. These people are "in the system" because their criminal conduct was motivated, either in whole or at least in part, by their substance abuse or metal health problem.
In recent years, criminal justice and corrections officials have finally started to realize that these defendants and their cases must be handled differently. Thus, there are a growing number of "diversionary" programs now available for these individuals. Eligible defendants may be eligible to have their cases "diverted" away from the regular criminal court into a specialized court designed to address their unique needs. Successful defendants receive needed services, and may avoid prison time.
Further, even if the defendant is not eligible for a diversionary program, it still may be possible to use their addiction or mental health problem to achieve a more positive result in their matter. Regardless of the nature or severity of the underlying criminal charge(s), these defendants should be represented by a New Jersey criminal defense lawyer who understands mental health and addiction problems, and how they factor into a criminal case.
We are criminal defense attorneys in New Jersey who represent many defendants with substance abuse and mental health issues. Follow these links to learn more about the services we provide in these cases:
If you or a member of your family has criminal charges stemming from an addiction or mental health problem, call us at 800-361-6554 (toll free) or contact us online with any questions and to schedule a consultation.