Gun Permit Applications and Appeals
New Jersey Gun Permit Attorney Representing Clients Seeking to Obtain a Gun Permit, or to Appeal the Denial of a Gun Permit Application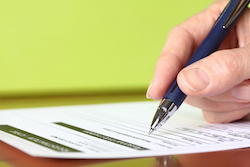 We are gun permit attorneys in New Jersey who represent individuals seeking a permit to possess a firearm. We also represent clients who seek to appeal a denial of an application for a Firearms Purchaser Identification Card or Handgun Purchase Permit.
We believe strongly that gun ownership is a serious matter that carries significant responsibilities. We represent only those gun owners and permit applicants who share our views.
PLEASE NOTE THAT WE CHARGE A $100.00 PREPAID CONSULTATION FEE IN CONNECTION WITH ALL GUN PERMIT MATTERS. ALL INITIAL CONSULTATIONS IN THESE MATTERS MUST BE IN PERSON. THERE ARE NO TELEPHONE CONSULTATIONS IN GUN PERMIT MATTERS. A CONSULTATION WILL NOT BE SCHEDULED UNTIL AND UNLESS THIS FEE IS PAID IN FULL. IF THE CLIENT RETAINS US TO RENDER SERVICES BEYOND THE INITIAL CONSULTATION, THE $100.00 FEE WILL USUALLY BE CREDITED BACK AGAINST ANY ADDITIONAL FEES THAT ARE CHARGED. THERE ARE NO EXCEPTIONS TO THIS POLICY.
Gun Permit Applications and Appeals
We represent clients who apply for Firearms Purchaser Identification Cards and/or Handgun Purchase Permits in New Jersey. Years of experience have demonstrated that the process for obtaining one of these permits is deceptively simple. These applications are frequently denied for the following reasons:
The applicant was previously convicted of a crime, which may or may not have involved the use of a weapon;
The applicant had a domestic violence restraining order entered against them, or has a history of domestic violence that did not result in a final restraining order;
The applicant is drug dependent, an alcoholic, or has a history of mental illness;
The applicant has a physical defect or disease that impedes the safe handling of a firearm;
The applicant is underage (In New Jersey, the minimum age for a Firearms Purchaser Identification Card is 18. The minimum age for a Handgun Purchase Permit is 21);
As a juvenile, the applicant was adjudicated a delinquent for an offense which, if committed by an adult, would constitute a crime, and it involved the unlawful use of a weapon or explosive device; or
It has been determined that it is not in the interest of the public health, safety or welfare for the applicant to own a weapon.
The existence of some of these criteria can result in the automatic denial of a gun permit application. However, this may not always be true. As a result, each case must be evaluated individually in light of the client's unique circumstances. An experienced New Jersey gun permit lawyer will understand each of these issues and how they impact on any particular case.
Many clients who contact us with gun permitting issues have never fired - or even held - a gun. Accordingly, we typically advise client who are new to gun use and ownership to take a firearms safety course. There are several establishments in New Jersey that offer basic firearms training. At some point during the application or appeals process, the applicant may be asked about their experience with firearms use and ownership. We believe that an applicant's ability to represent that they have taken, and successfully completed, a firearms safety course strengthens their initial application and, if necessary, their appeal. (And quite frankly, if you really get into it, the course can be fun.)
Further, a police officer, prosecutor or judge may, at some point, ask an applicant why they want to own a gun. Yes, this question pries into personal business, but is occasionally raised during the application or appeals process. Self defense or defense-of-others is generally not an acceptable reason. Some permit applicants or gun owners may have valid self-defense or defense-of-others issues, but these need to be evaluated on an individual basis. The best reasons to own a gun are a desire to target shoot or hunt.
We help clients navigate the gun permit application process. We walk clients through every step, and makes sure that all of the details required for a successful application are satisfied. We are also New Jersey gun permit appeal attorneys who represent clients who seek to appeal the denial of their gun permit application to the New Jersey Superior Court.
If you are applying for a gun permit, or you want to appeal the denial of a gun permit application, call us today at 800-361-6554 to discuss your options and learn more about weapons ownership in New Jersey.