Morris County, New Jersey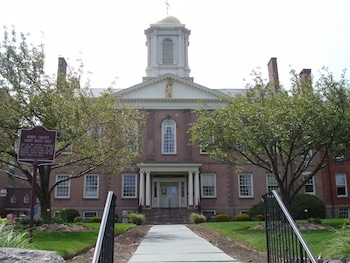 Morris County is located in the northern part of the State approximately 25 miles from New York City. It is the tenth most populous county in New Jersey. Adjacent counties include Sussex County, Passaic County, Essex County, Union County, Somerset County, Hunterdon County, and Warren County. 33 Fortune 500 companies have headquarters or substantial facilities in the County. Major educational institutions include Fairleigh Dickenson University and Drew University. Major roadways include Interstates 80, 287, and 280; US Routes 206, 202, and 46; and Routes 10 and 24. The county seat, as well as the location of the Superior Court and Morris County Prosecutor's Office, is in Morristown.
Morris County has a lot of parklands. The County includes several National protected areas, including the part of the Great Swamp National Wildlife Refuge, Troy Meadows, and the Morristown National Historical park.
The following municipalities are located in Morris County:
Boonton
Chatham
Chester
Denville
Dover
Hanover
Florham Park
Jefferson
Kinnelon
Lincoln Park
Madison
Mendham
Montville
Morris Township
Mount Olive
Parsippany-Troy Hills
Pequannock
Randolph
Rockaway
Roxbury
Washington
The Morris County Prosecutor's Office has numerous specialized units, including the following:
Arson and Environmental Crimes – Investigates and prosecutes allegedly suspicious fires (vehicles or structures), and allegations of environmental crimes.
Bias Crimes – Investigates crimes relating to, among other things, victims who were allegedly targeted because of their race, religion or gender orientation.
C.A.R.E. – This unit focuses on crimes against senior citizens and the elderly, including financial fraud, car and home repair scams, and offenses arising from the actions of home health care attendants.
Crisis Negotiation Team – Focuses on incidents where a hostage or victim is allegedly being held unwillingly.
Domestic Violence – Investigates and prosecutes alleged criminal offenses by and between persons in a domestic relationship.
Drug Enforcement Task Force – investigates and prosecutes cases involving illegal drugs, narcotics distribution and, where applicable, gang-related activities.
Financial Crimes – Investigates and prosecutes larger financial fraud cases.
High Tech – Focuses on offenses involving allegedly fraudulent activities relating to use of computers and the internet.
Homeland Security – Works with State and federal agencies on matters involving terrorism and national security.
Insurance Fraud – Investigates and prosecutes matters involving allegations of theft, forgery and fraudulent practices relating to insurance fraud.
Juvenile Unit – Handles offenses involving juveniles. [Most juvenile matters will be prosecuted in the Juvenile Part of the Superior Court's Family Division. Severe juvenile offenses can be transferred or "waived" to the adult criminal court upon a motion made by the County Prosecutor.]
Major Crimes Unit – Investigates and prosecutes murders, attempted murders, and other violent crimes.
Megan's Law – Oversees registration and supervision of convicted sex offenders, including placement of offenders in Megan's Law tiers (Tier one being the lowest or least severe; Tier three being the highest, or most severe, in terms of the nature and extent of the supervision the offender will be subject to in the community).
Sex Crimes and Child Endangerment – Handles sexual and physical abuse cases involving child and adult victims.
Vehicular Homicide – Investigates automobile accident cases that included fatalities to determine whether the actions at issue rise to the level of criminal conduct ("death by auto" cases).
Have you been charged with any criminal offense in the Superior Court in Morris County? Do you have a matter pending in a Municipal Court in any Morris County township or borough? If so, contact us for aggressive and thorough representation in your case.