Other Post-Conviction Issues
New Jersey Criminal Defense Attorney Representing Clients in Post-Conviction Matters in the Federal and State Courts of New Jersey and New York City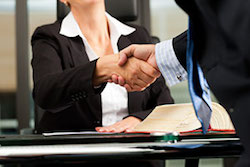 Criminal cases that conclude with convictions frequently are followed by appeals. However, an appeal is not the only procedure that may be required after a defendant is convicted of an offense in a trial court. This is because the effects of a criminal conviction can last long after the court closes the defendant's case. Defendants may be placed on probation, or may require parole supervision after release from custody. Defendants may also seek to challenge their conviction by means of a motion for post-conviction relief. Finally, certain New Jersey defendants may be able to expunge their criminal record.
James S. Friedman, LLC, represents clients in a wide array of post-conviction proceedings, including:
Expungements - Certain New Jersey defendants with criminal convictions may be eligible to expunge their criminal records, and thereby obtain relief from the effects of the conviction. The availability of an expungement will depend upon, among other things, the nature of the conviction, the court that had the case, and the amount of time that has passed since the entry of the conviction and/or the completion of the sentence. A New Jersey expungement attorney will understand the process, and assist clients in completing it successfully.
Probation Violations - Some defendants will be sentenced to probationary supervision in lieu of incarceration. These defendants will have to comply with a wide array of rules during their probationary terms. The failure to comply with these rules can result in a probation violation and the return of their case to court for further action. Probation violations can sometimes result in jail time. A probation violation attorney in New Jersey will know how to defend probation violations so as to achieve the best result possible for the client.
Parole Hearings - Many defendants incarcerated in State facilities will eventually become eligible for parole. At this point, these defendants wonder how they will handle themselves at their parole hearing. An experienced New Jersey parole attorney will know how to represent the client successfully at a parole hearing.
Parole Violations - Like probation, the failure to comply with the terms and conditions of parole can result in the parolee's return to State prison. This means that the stakes at a violation hearing are high. A seasoned New Jersey parole violation attorney will be able to develop an effective strategy to defend against violation charges.
Motions for Post-Conviction Relief - Defendants whose Constitutional rights were violated during the criminal process may still be able to challenge the validity of their conviction by means of a motion for post-conviction relief. This motion may still be available to certain defendants who lost their direct appeal. An experienced post-conviction relief attorney in New Jersey will be able to evaluate the case and determine whether a valid basis for post-conviction relief exists.
We represent clients on a whole array of issues that arise after conviction for any offense. Defendants who need an expungement, or are facing charges for violating probation or parole should contact us to discuss their issues and learn about their options.