Other Post-Conviction Issues
New Jersey Criminal Defense Attorney Representing Clients in Post-Conviction Matters in the Federal and State Courts of New Jersey and New York City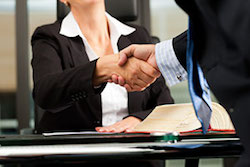 Criminal cases that conclude with convictions frequently are followed by appeals. However, an appeal is not the only procedure that may be required after a defendant is convicted of an offense in a trial court. This is because the effects of a criminal conviction can last long after the court closes the defendant's case. Defendants may be placed on probation, or may require parole supervision after release from custody. Defendants may also seek to challenge their conviction by means of a motion for post-conviction relief. Finally, certain New Jersey defendants may be able to expunge their criminal record.
James S. Friedman, LLC, represents clients in a wide array of post-conviction proceedings, including:
New Jersey Criminal Defense Attorney James S. Friedman represents defendants in post-conviction matters. If you have a criminal conviction and have a question concerning probation, parole, post-conviction motions, or an expungement, call James S. Friedman, LLC, at 800-361-6554 (toll free) or contact him online to discuss your case and explore your options.