Probation Violations
New Jersey Criminal Defense Lawyer Representing Defendants accused of Violating Their Probation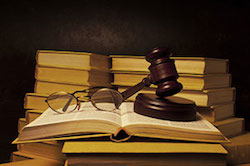 Receiving probation is often the best possible sentence in a criminal case. This is a non-custodial sentence imposed by a judge that allows the convicted person, or probationer, to live in the community rather than go to prison. A probation officer (or PO) supervises the probationer during their sentence. The terms of supervision can require the probationer to meet certain court-imposed conditions, such as:
Reporting regularly to their probation officer;
Attending school;
Performing a certain number of hours of community service;
Receiving counseling for anger management or drug addiction;
Maintaining gainful employment;
Refraining from using drugs or consuming alcohol (As to this requirement, the probationer can be - and usually is - required to submit to random urine monitoring);
Not associating with certain individuals;
Abiding by a curfew; and
Payment of fines and fees.
Judges can be very creative when structuring the terms and conditions of probation. In New Jersey, a defendant can be placed on probation for up to five years. If the defendant violates any of the terms or conditions during their probationary term, they can be charged with a violation of probation (VOP), have their non-custodial sentence revoked, and be sentenced to prison.
A common mistake that many defendants make is that they believe they will not receive a violation for failing to comply with the terms or conditions of supervision because they have a good relationship with their PO. Put somewhat differently, the defendant believes (mistakenly) that their probation officer is their friend. The fact that the officer is not the defendant's friend cannot be overemphasized. Defendants should always assume that their probation officer will violate them for even the slightest failure to abide by all of the terms and conditions of their court-imposed supervision.
Working to Prevent Revocation of Your Probation and the Imposition of a Prison Sentence
If you have been accused of violating probation in New Jersey, seek the advice and counsel of an experienced criminal defense attorney. New Jersey, criminal lawyer James S. Friedman has substantial experience representing people charged with probation violations. He represents defendants at violation hearings, and skillfully negotiates with prosecutors and probation officers to keep his clients from being sent to prison.
Proactive on Your Behalf
Mr. Friedman is very proactive in these matters. Where possible, he works to modify terms and conditions so that violations of probation do not occur again. He advises clients on how to take action on their own that might improve their standing with the court, such as voluntary drug or alcohol treatment. He can effectively explain to the court the circumstances that caused someone to violate probation, such as a family emergency or other personal problem that prevented the probationer from satisfying the terms and conditions of their supervision.
Contact a New Jersey Probation Violation Lawyer
If you have been charged with a violation of probation, contact us to learn about your options. Mr. Friedman can be reached at 800-361-6554 (toll free) or online.