State Drug Charges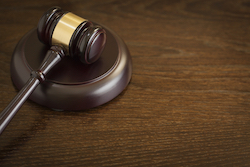 If you have you been charged with a New Jersey drug offense, you want to be represented by an experienced New Jersey drug crimes lawyer who has handled thousands of drug cases throughout the State.
We have compiled the following discussion of New Jersey drug cases and related laws based upon the issues most frequently encountered in years of practice that have included an untold number of narcotics-related matters. An individual client's drug offense can, however, only be truly understood and analyzed after a review of the discovery, and a consultation to discuss the facts and circumstances that resulted in the charge. One thing is clear – If you have a New Jersey drug case, you want to be represented by an experienced New Jersey drug crimes attorney.
1. Consequences of Drug Convictions - Real Numbers and Real Dollars
New Jersey Drug cases (also known as "CDS" or "controlled dangerous substance" cases) carry stiff penalties. A conviction for a first-degree drug charge can carry a 20-year prison term. A second degree CDS conviction can result in a sentence of between 5 and 10 years. A conviction for a third degree narcotics offense can carry a prison term of between 3 and 5 years. A fourth degree conviction can translate into an 18-month prison term.
New Jersey drug convictions can also carry stiff monetary penalties. Depending upon the facts of the case including, without limitation, the nature of the defendant's role in the offense and the type of substance involved, the sentencing judge has the discretion to impose fines ranging from $35,000.00 to $750,000.00. Other fines are mandatory, and must be imposed in every case. These include a Victims of Crime Compensation Board assessment, a Safe Neighborhoods Services Fund assessment, a laboratory fee (defendant pays for testing the substance at issue so as to determine that it is what the State claims it is), and a contribution to the Law Enforcement Officers Training and Equipment Fund. Defendants must also pay a Drug Enforcement and Demand Reduction Penalty (First Degree - $3,000.00; Second Degree - $2,000.00; Third Degree - $1,000.00; Fourth Degree - $750.00; Disorderly Persons Offense - $500.00).
2. Other Sentencing Factors in Narcotics Cases
The sentence in a drug case is a function of many factors in addition to those discussed above. These include:
The type and quantity of substance involved - While any illegal drug can be the subject of a CDS case, some controlled substances are viewed more severely than others. For example, cases involving heroin and cocaine are typically treated more harshly than marijuana cases. Further, New Jersey's drug laws are, to some extent, weight-driven. Thus, the severity of the case increases with the quantity of the substance at issue.
The defendant's role or specific actions in the case - Cases involving weapons are almost always severe cases. Cases involving the use of a juvenile in drug distribution activities raise the ante. Defendants charged with being the leader of a narcotics trafficking network face a prison sentence of between 25 years and life. Finally, every prosecutor (State and Federal) will want to know if the drug distribution activities are related to gang activity.
"Thousand Foot" and "500 Foot" Charges - Selling drugs within 1,000 feet of school property is a third degree offense. Selling drugs within 500 feet of a public housing project, public park, or other public building is a second degree offense.
Prior criminal record - If the defendant has a prior record for certain drug offenses, they can be facing a mandatory extended term. This means that if the original charge is a third degree offense but the defendant is extended term eligible, the sentence could be in second degree range (a three-to-five year sentence just became a five-to-ten year sentence). If the defendant has a prior record but is not eligible for a mandatory extended term, the prosecutor can still ask the sentencing judge to impose a discretionary extended term.
3. Which Court Will Hear My Case?
Not every drug case involves an indictable (or felony) offense that must be resolved in the New Jersey Superior Court. Less severe cases can be "downgraded" to municipal court, where the penalties are much lower. Defendants with municipal court drug charges may be eligible for a Conditional Discharge. The case can be dismissed if they are accepted into that program and complete it successfully.
4. "It's My First Case"
If you have no prior criminal record and your charges are no greater than third degree, you may be eligible for a program called Pre-Trial Intervention, or PTI. This program is available to anyone with criminal charges who meets the criteria for admission. PTI is a special form of probation. Successful completion of regular probation still leaves a defendant with a criminal record. Defendants who are accepted and successfully complete PTI will not have a record for an indictable or felony offense.
5. Do I Have a Suppression Motion?
If the drugs can be suppressed because the police failed to follow proper procedure, the case may be dismissed or the charges may be greatly reduced. Generally speaking, it is easier to suppress drugs that were seized without a search warrant. It is more difficult, but not impossible, to suppress drugs in cases involving search warrants. Every case has to be evaluated on its own unique facts to determine whether there is a viable motion to suppress drugs seized by law enforcement. An experienced New drug crimes lawyer in New Jersey can analyze your discovery materials and determine whether you can take advantage of a motion to suppress some or all of the evidence against you.
6. Will I Lose My Driver's License?
Not necessarily. Generally speaking, drug cases can result in a minimum 6-month license suspension. However, depending upon the facts of the case, defense counsel can seek a hardship exception from the court.
This is a very brief discussion of some of the more obvious laws and issues that arise in narcotics cases in New Jersey. James S. Friedman, Esq., is a drug crimes lawyer centrally based in New Brunswick, New Jersey who represents defendants charged with drug crimes in all New Jersey courts. To learn more about the specifics of your case, as well as your options and defense strategy, speak to an attorney that handles drug cases in every New Jersey state court, in the New York City criminal courts, and in the United States District Court in New Jersey and New York. Contact us to schedule a consultation.