Union County, New Jersey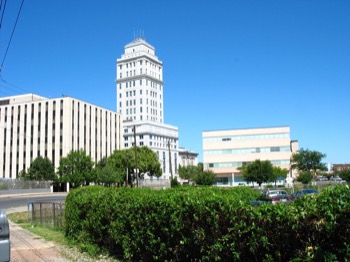 Union County is located in the northeastern part of New Jersey. The New Jersey Superior Court for Union County, the Union County Prosecutor's Office, and the Union County Jail, are all located in Elizabeth, which is also the county seat. Adjacent counties include Essex County; Hudson County; Middlesex County; Somerset County; and Morris County. Major highways running through Union County include the New Jersey Turnpike; Garden State Parkway; US Routes 1/9 and 22; and Routes 24, 27, 28, 35, 82, 124, and 439. The New Jersey side of the Goethals Bridge is in Union County. New Jersey Transit runs several lines through the County. The Port Newark-Elizabeth Marine Terminal and the southern part of Newark Airport are also located in the County.
The following cities, townships and boroughs are in Union County:
Elizabeth
Linden
Plainfield
Rahway
Summit
Westfield
Berkeley Heights
Clark
Cranford
Hillside
Scotch Plains
Springfield
Union
Winfield
Fanwood
Garwood
Kenilworth
Mountainside
New Providence
Roselle Park
Roselle
The Union County Prosecutor's Office has the following special units:
Asset Forfeiture - Maintains custody of property seized from defendants in criminal cases, including money, cars, firearms and gambling devices. The State can (and often does) commence forfeiture proceedings to compel defendants to forfeit such assets.
Counter-Terrorism Task Force – Investigates and prosecutes individuals and groups allegedly engaged in activities viewed as terrorism.
Domestic Violence Unit – Investigates and prosecutes violations of domestic violence restraining orders. It also represents the State at hearings regarding weapons seized in connection with domestic violence incidents. (Legally owned weapons may be confiscated while the domestic violence case is pending, and may not be returned depending upon the outcome of the case.) The unit also investigates cases involving parental abduction and interference with child custody.
Drug Court and Mental Health Court – Like all such programs, the Union County drug court offers certain non-violent offenders with substance abuse issues community-based treatment as an alternative to incarceration. Union County also has a mental health court that functions in a manner similar to drug court.
Guns, Gangs, Drugs and Violent Crimes Task Force – Investigates and prosecutes major crimes, focusing primarily on individuals and groups allegedly engaged in criminal activity as part of street gangs.
High Tech Unit – Investigates and prosecutes crimes involving the use of computers including theft, hacking, viewing or distributing child pornography, or identity theft.
Homicide Task Force – Focuses on homicides, including vehicular homicides. Also investigates police shootings, suspicious deaths, deaths of individuals in custody, and suicides.
Juvenile Unit – Investigates and prosecutes offenses committed by juveniles.
Released Offenders Unit – Supervises convicted sex offenders residing in the County. Focuses on registration and reporting requirements.
Special Prosecutions Unit – Investigates and prosecutes cases involving, among other things, allegations of financial crimes, official misconduct by elected or appointed officials, insurance fraud, human trafficking, bribery and kickbacks, identity theft, bias crimes, welfare fraud, and computer crimes.
Special Victims Unit – Investigates and prosecutes cases involving allegations of sex abuse against children and adults.
If you have a criminal case in the Superior Court in Union County or a case in any municipal court anywhere in Union County, and want a thorough and vigorous defense, your next telephone call should be to us. Contact us for quality representation in your criminal matter.