Veterans With Criminal Charges
Criminal Defense Attorney in New Jersey Proudly Representing Veterans With Criminal Charges in All Courts Throughout New Jersey and New York City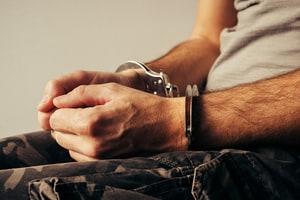 Men and women in our armed forces who served our Nation honorably in Iraq, Afghanistan, and other countries around the globe face special challenges when they return from service. They must readjust to life in civilian society and find employment in what is often a difficult economy. While they were away, their friends and family members got on with daily living, so they may find themselves out of step with people they were once close to. As a result, the support network that most of us typically come to rely upon when times get tough may not be there for them. Our firm is also aware that returning veterans can experience considerable difficulties in obtaining assistance from the governmental agencies whose mission is to provide them with the support they have earned and deserve.
Unfortunately, the difficulties that returning soldiers, sailors and air personnel face do not end with the everyday life issues that we all confront. Military personnel may, and often do, return from the service with problems such as post-traumatic stress disorder (PTSD), depression, a drug dependency or alcoholism. They may also have been victims of military sexual trauma, which frequently goes unreported. Any of these issues and the associated mental health problems that accompany them – if they have not been properly addressed - can lead to criminal charges, including indictable/felony offenses, non-indictable/misdemeanor offenses, charges for driving while intoxicated/driving under the influence, or charges for domestic violence.
Our firm believes very strongly that nobody is more deserving of a strong and relentless defense in a criminal case than someone who answered a call to duty and served our Nation honorably. As a result, we are criminal defense attorneys in New Jersey who consider it an honor to represent veterans with criminal charges in all courts throughout New Jersey and New York City.
We have frequently achieved positive results for the many veterans with criminal charges who we have represented. Many of our cases have concluded with the veteran being placed in a diversionary program, such as pre-trial intervention or drug court which, if completed successfully, leaves the client with no criminal record. Aside from not being saddled with the problems associated with a criminal conviction, these clients have been able to avoid jail time and obtain the services they need to overcome the root problem that led to their charges and move on to become positive and productive members of their respective communities.
If you have served in the United States Army, Navy, Air Force, Marines or Coast Guard, or in the Reserves, and you have incurred a criminal charge that is pending in any criminal court in New Jersey, then you need a New Jersey criminal defense lawyer who understands the unique situation of veterans who unfortunately find themselves in the criminal justice system. Further, since our firm's practice reaches into New York City, we will proudly represent you in any criminal case there, as well.
Are you a returning veteran with a criminal case? If so, call us or contact us online to discuss your options, and to start planning your defense.