White Collar Crimes
White Collar Criminal Defense Attorney in New Jersey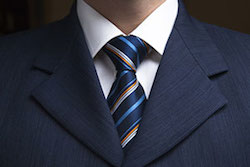 Defendants in white collar criminal cases have special concerns. These defendants frequently are professionals. They have businesses, professional licenses and significant personal assets. A felony or indictable conviction for a white collar offense could compromise everything they have worked to build. It could shut their business down, end their career, and have a catastrophic effect on the lives of their family members. White collar cases must be resolved in a way that disposes of the charges, and that protects the defendant's license, business, reputation and family to the fullest extent possible under the circumstances. These defendants need a white collar defense attorney with experience in this sensitive area.
White collar offenses are prosecuted aggressively and have severe consequences. Defendants in these cases should never assume that white collar crimes are not taken seriously because they are non-violent and only involve a monetary loss. Notwithstanding the nature of the underlying offense, white collar convictions can result in jail time, forfeiture of monies wrongfully received, restitution to victims, and substantial financial penalties. A seasoned New Jersey white collar criminal lawyer can minimize – and possibly eliminate – the harsh consequences associated with white collar offenses.
White collar crimes cover a variety of activities, including:
Bank fraud;
Bribery;
Counterfeiting;
Cyber-crime;
Embezzlement;
Extortion;
Financial fraud;
Gambling offenses;
Government contracts fraud;
Health care claims fraud;
Identity theft;
Insider trading;
Insurance fraud;
Investment fraud;
Medicaid/Medicare fraud;
Money laundering;
Mortgage fraud;
Offenses committed by public officials;
Passing bad checks;
Prescription-related fraud;
Phishing;
Racketeering Crimes; and
Securities fraud.
White Collar Crime and the Internet
Not surprisingly, the variety and frequency of white collar crimes has increased substantially with the growth of the internet and the expanding role that technology plays in our daily lives. For these same reasons, law enforcement authorities continue to increase the resources devoted to investigating white collar criminal activities online, and prosecute aggressively these offenses at both the State and Federal levels. The U.S. Attorney's Office, as well as the offices of county prosecutors, have special sections devoted to investigating and prosecuting internet offenses. The attorneys and investigators assigned to these cases are trained in the technical and legal aspects surrounding such matters. White collar defense counsel should have the same level of experience, understanding and expertise.
Insurance Fraud in New Jersey
In New Jersey, all forms of insurance fraud including, but not limited to, health care claims fraud (such as accidents staged for purposes of obtaining insurance monies), and fraudulent claims against automobile policies ("torched" vehicles), are prosecuted very aggressively. Defendants in these matters should expect a hard-fought case that requires a carefully planned defense strategy. Defendants with these charges should be speaking to an experienced New Jersey insurance fraud attorney.
We defend clients charged with white collar crimes in State and Federal court in New Jersey and New York City. If you are being investigated for a white collar offense, or have actually been charged, contact New Jersey white collar criminal defense attorney James S. Friedman, Esq., online or call toll free at 800-361-6554 to schedule a consultation to discuss your case and start planning your defense.